The Foundation is a partner of City Awake.  We will participate in several ways in the upcoming City Awake Festival (November 5-14, 2015) .  One of them is that we have teamed up with PoliKey to run panel discussions and networking for innovation and social entrepreneurship.  Please put these events on your calendar and register for them right away!  
FRIDAY, NOVEMBER 6, 2015
These November 6th events take place at 50 Milk Street, Dowtown Boston, Meridien Room, 5th Floor.
9:00-11:00 am Breakfast Event:  Innovative Social Enterprises 
SPONSORS:  Panera Cares, Fletcher Entrepreneurship Club, Fletcher International Business Club
 Featuring Panera Cares and General Manager, Katy Wachholz; Rockford Weitz of Tufts University Fletcher School
Katy Wachholz is the General Manager at Panera Cares  on Tremont Street in Boston.  She has over ten years of experience managing front line operations and has worked with Panera since 2009.  She now leads a team of 25 individuals in the daily operations of the bakery-café. Katy utilizes her analytical and problem solving skills to reduce costs and maintain sustainable operations. She also partners with a variety of community organizations for donation partnerships, group presentations and speaking engagements to help others have a positive impact in their community.  Katy worked with local community partners to develop a job training program to help individuals overcome barriers to employment in the hospitality industry by teaching them job skills geared towards working as part of a team in a fast paced environment. The goal is to expose each individual to the hospitality industry, help build their confidence, and teach them skills that will make them successful in the future.
Panera Cares was established in 2010 and is a non-profit community cafe that was created to help impact and raise awareness of food insecurity.  The Panera Bread Foundation opened its first Panera Cares on May 16, 2010 in Clayton, MO. Since then, additional community cafes have opened in Dearborn, MI, Portland, OR, and Boston, MA. These cafes are operated by the Panera Bread Foundation, a 501(c)(3) public charity. According to the United States Department of Agriculture, 49 million people – including 16 million children – are food insecure.. That means that 1 in 7 households have difficulty providing enough food for all their members at some time during the year.  The Panera Cares cafes operate on a pay-what-you-can model and depend on your donations and support to ensure our sustainability. Panera Cares cafes provide suggested donation amounts for all menu items to help you understand the cost of "paying it forward" and assisting those who struggle with food insecurity.  The funds collected at the Panera Cares locations are used to cover the operating costs of the cafes while also covering the cost of the meals for those who come in and are unable to contribute the suggested donation amount for their meals.
Dr. Karen Weber is the founder of Earth Our Only Home, Inc. a woman-owned business which brings green roofs to the Greater Boston area.  Earth Our Only Home, Inc. is responsible for the green roofs on WGBH, Aircuity, and several residential installations in Newton and Cambridge.  Through her company she has consulted on food roof projects and worked to make the Hong Lok Senior Residence green roof a reality in Chinatown.
Dr. Weber reaches out to neighborhoods, to businesses, to nonprofits locally, regionally and internationally to help everyone embrace the concepts of greening our urban spaces and our lives. She is the co-founder/Executive Director of the local nonprofit Foundation for a Green Future, Inc. and the large annual event, Boston GreenFest. She has served on the planning committees of NESEA (Northeast Sustainable Energy Association), GreenBuild, and altWheels, and has been recognized for her work with awards from NEWIEE (New England Women in Energy and Environment), the City of Boston, and Green Schools.  She was also a guest at the White House for the EPA's program on Environmental Education in May 2012. She has a doctorate in Law, Policy and Society from Northeastern University.
Dr. Rockford Weitz is Entrepreneur Coach at the Fletcher School. He also serves as President of the Institute for Global Maritime Studies Inc., a non-profit that seeks practical solutions to global maritime challenges, and President & CEO of Rhumb Line International LLC, a consultancy that provides strategic advice to entrepreneurs and startups.
Rockford served as founding Executive Director at FinTech Sandbox in 2014. From 2008 to 2013, he served as founding CEO at CargoMetrics, leading the effort to build a financial technology business that started in his Cambridge apartment and has hired numerous Fletcher students and alumni.
Before co-founding Rhumb Line in 2005, he served as international counsel at Schweitzer Engineering Laboratories Inc., leading the effort to open 12 international subsidiaries and streamline global operations. He also worked at the U.S. Trade Representative, and co-founded and served as Program Director of the Borgenicht Peace Initiative, a social entrepreneurship venture in Bethlehem.
Rockford earned a J.D. from Harvard Law School, M.A.L.D. and Ph.D. degrees from the Fletcher School and a B.A. in International Relations: Political Economy from the College of William and Mary. He is a fellow in the U.S.-Japan Leadership Program, a member of the Fletcher School's Development Committee and a term member of the Council on Foreign Relations.
 Moderator:  Ambereen Mirza, Faculty Member with the Collaborative Learning and Innovation Complex at Tufts University.
12:00-2:00 pm  Lunchtime Panel: Fighting Poverty through Innovation
This unique lunchtime panel with David Firth Bard, Manager of Development Operations at Accion and  Kyle Murphy, Senior Policy Associate of the Abdul Latif Jameel Poverty Action Lab (J-PAL) at MIT will be moderated by Ambereen Mirza, Faculty Member with the Collaborative Learning and Innovation Complex at Tufts University.  They will discuss their vision about ways to stave off poverty through innovative enterprise.
Please come and join this innovative trio!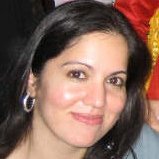 Ambereen Mirza has over ten years of experience as a consultant, researcher and instructor in Social Entrepreneurship, Risk Mitigation, and International development. She has worked with government agencies, quasi-government regulators, multilaterals, international development firms, non-governmental organizations, nonprofits, and micro, small, and medium enterprises. Her projects have targeted tourism development, workforce expansion, private sector competitiveness, disaster relief, economic governance, access to finance and healthcare at the bottom of the pyramid, and information, communication, and technology (ICT) promotion in the emerging markets. She currently teaches students about social entrepreneurship and the importance of considering the environment in their business models.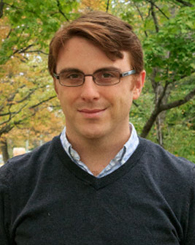 Kyle Murphy is a Senior Policy Associate at J-PAL's Global Office where he helps development aid organizations implement the lessons from J-PAL's research by writing policy briefs, performing cost-effectiveness analysis, and supporting project scale-ups. Kyle works on the Agricultural Technology Adoption Initiative (ATAI) and serves as a liaison to J-PAL North America.
Prior to joining J-PAL, Kyle pursued a Master's in Public Policy at the Gerald R. Ford School of Public Policy, where he focused on international development and program evaluation. As a student, he was a Coverdell Fellow, a member of the second cohort of Dow Sustainability Fellows, and worked with Global Detroit and Recovery Park to help build their social impact monitoring and evaluation frameworks. Kyle served as an agricultural extensionist and volunteer coordinator for three years with the Peace Corps in Nicaragua. He also holds a B.A. in anthropology and political science from the University of Michigan.
The Abdul Latif Jameel Poverty Action Lab (J-PAL) was established in 2003 as a research center at the Economics Department at the Massachusetts Institute of Technology. Since then, it has grown into a global network of researchers who use randomized evaluations to answer critical policy questions in the fight against poverty. J-PAL's mission is to reduce poverty by ensuring that policy is informed by scientific evidence.  J-PAL researchers conduct randomized evaluations to test and improve the effectiveness of programs and policies aimed at reducing poverty.Its policy group analyzes and disseminates research results and builds partnerships with policymakers to ensure that policy is driven by evidence, and effective programs are scaled up.  J-PAL also does capacity building by equipping practitioners with the expertise to carry out their own rigorous evaluations through training courses and joint research projects.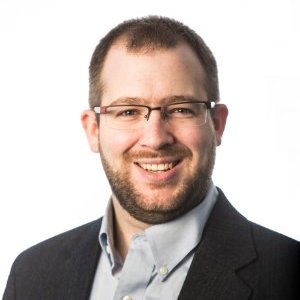 David Bard has supported Accion's resource development efforts, serving as a vital link between the philanthropic community and social enterprises in more than twenty countries in Latin America, sub-Saharan Africa, and Asia for the past eight years. In his current role, Mr. Bard oversees Accion's retail fundraising efforts and donor relationships, sourcing the funding that Accion invests in individuals globally. Prior to joining Accion, Mr. Bard began his nonprofit development career at St. Francis House, a day shelter in downtown Boston. Mr. Bard holds a master's degree in theological studies from Harvard Divinity School, and a B.A. from Canisius College in Buffalo, N.Y.
For more than 50 years, Accion has helped build 64 microfinance institutions in 32 countries on four continents that today reach millions of clients. Their Center for Financial Inclusion has helped build a stronger industry with high standards and broad engagement. Currently, Accion's work spans nearly two dozen countries, including the U.S., where they are the nation's largest nonprofit microfinance network. For further information, visit http://www.accion.org.
Lunch snacks provided due to the generous donations of Au Bon Pain and Panera Cares.
2:30-4:30 pm  Networking for Social Enterprise & Innovation
Meet Boston's Changemakers and the individuals and organizations enabling them. 
Spearheading the discussion:
(1) Kirsten Alexander, Director of Development & Marketing at Boston Cares
(2) Derrick Duplessey, Talk Show Host at Purpose Rockstar Podcast, and Duplessy Foundation
(3) Rockford Weitz, Entrepreneur Coach at Fletcher School, Tufts University
Organized by PoliKey, Foundation for a Green Future, Inc. and Green Neighbors Education Committee, Inc. this event seeks to bring people together to share ideas and strengthen the innovative bonds across our city.  
Snacks provided due to the generous donations of Au Bon Pain and Panera Cares.

REGISTER FOR NETWORKING SESSION
SATURDAY, NOVEMBER 14
12:30-4:00 pm  Social Impact Expo at the Impact Hub Boston
50 Milk Street. 16th & 17th Floors. Boston, MA 02109